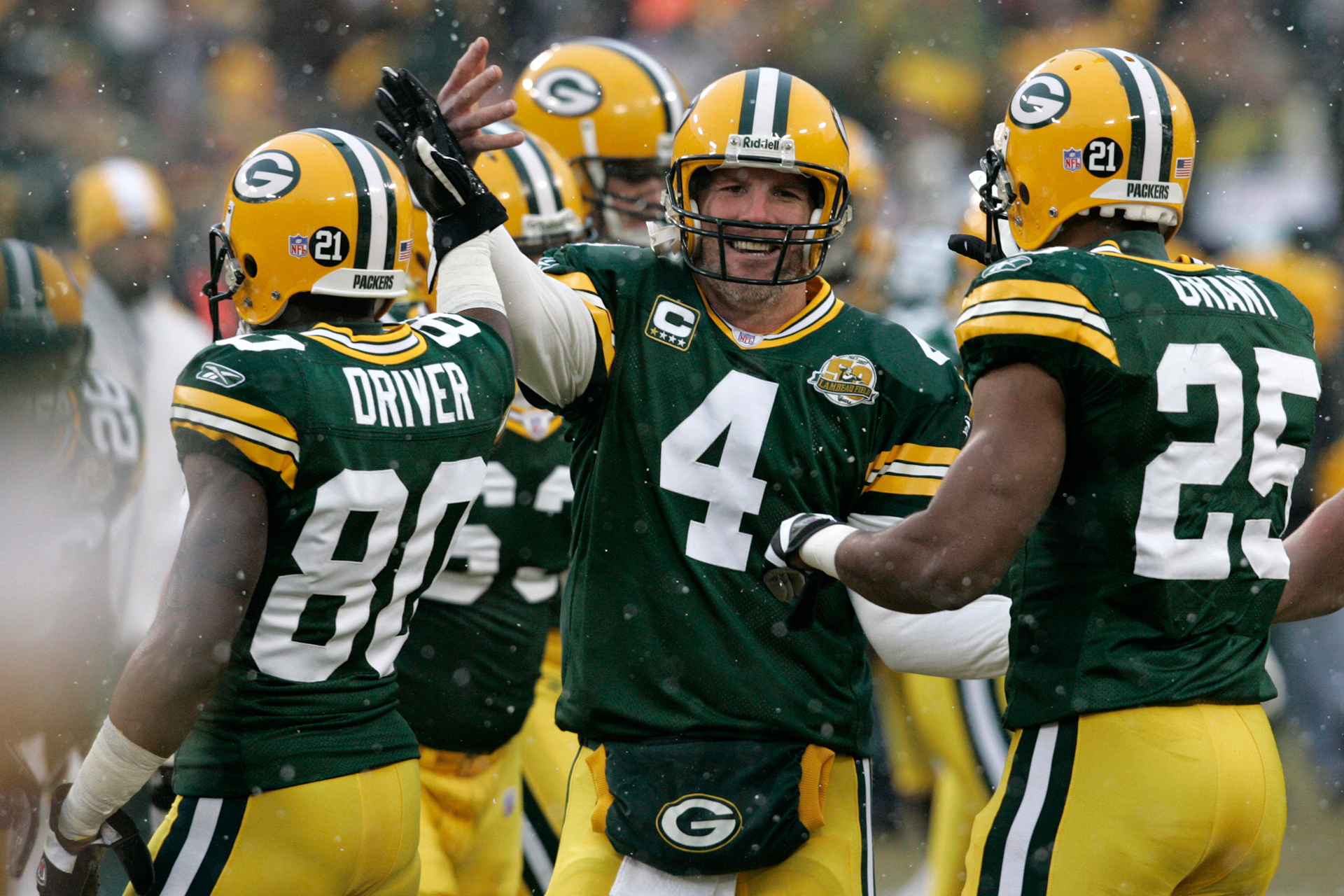 Courtesy of The Players Tribune,
"Drive, go hunting with me!"
Over the years, Brett used to say this to me all the time. We had a special connection on the field during our careers that resulted in big numbers, but we also enjoyed each other away from football. But that didn't mean I was about to go hunting with him.
One day he asked me to go hunting, like he always did, and I said no, like I always did.
Then he asked why and I told him, "Do you see how black I am? If I'm coming running out of those woods, I'm going to get shot."
Brett said, "But you'd be wearing the orange jumpsuit."
And I was just like, "No, NO, Brett. I'm fast, I'm black, and I don't want nobody thinking I'm a deer."
Brett thought about that for a second and said, "Drive, I promise I won't shoot you."
That's Brett.
He's a guy with a legendary sense of humor, but what a lot of people don't know about him is that he's got a huge heart, too. I saw that when I was just a seventh-round pick out of Alcorn State trying to make the Packers roster in 1999. I was an afterthought. But I'll always remember when I caught my first pass from Brett during training camp. We were doing this drill called Pat and Go, and I ran the ball back to him. When I got there, I said, "Hey Brett, my name's Donald Driver." He looked at me and said, "I know who you are."
That whole camp, every time I'd catch a pass and bring the ball back, he'd say, "You keep catching like that, there's gonna be many more." Brett put his trust in me early on when he had no reason to. As someone who was just trying to establish myself in the league, coming from Division II, that meant everything.
Another thing people might not know about Brett — he's cheap, man. Brett is not giving anything away. He'd take care of his offensive line — usually huge trunks full of meat, as an annual reward — but that was about it. All of us receivers had been complaining to Brett like, "When's our turn?" And finally Brett said, "O.K., I've got something for you all."
So we were all excited. If the offensive line is getting frozen steaks, what are we getting?
So one day, this guy shows up at the facility with a measuring tape. He says, "I'm here to take your measurements."
We're like, "Measurements for what? A suit?"
The guy says, "No. For Wranglers."
This was when Brett first started doing those Wrangler commercials — throwing the football in the backyard and driving around in his pick-up truck. That's what he gave us for a gift: Wrangler jeans. We all wore them on the plane to Dallas for the game against the Cowboys. They didn't cost him a dime!
Read the full 'Thank You' here